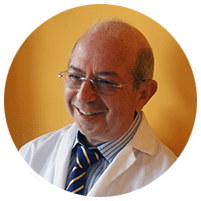 Dr. Alexander Leybovich always appreciates feedback from his valued patients.
We're thrilled to have collected so many positive reviews over the years from valued patients. See what others are saying about Dr. Leybovich on 
Yelp
, 
Facebook
, 
Google
and below. As always, we would love to hear your feedback.
Dr. Alex has been realigning me for over 12 years. What I like the most about him is his intuition. Second, he teaches me how to STOP the movements that throw me out of balance. I don't go to him as often as I should. His best advice is "Don't wait until it hurts." Somehow I always do and then I need him and he is the greatest Chiropractor that I have ever had.
Dr. Alex has been my chiropractor for about five years. He has taken marvelous care of my husband and me. I came in originally with a hip problem and sciatic nerve pain. Dr. Alex has treated these areas so they are no longer a source of discomfort. My husband has a neck problem that has been helped by regular adjustments and machines. the doctor has used acupuncture on several areas for me including both knees after surgery. I believe that regular adjustments are so important for one's well-being and energy flow as well as keeping things in proper alignment, just like car tires! It works on cars and people! Dr. Alex and his staff are personable and helpful, and my husband and I are impressed by how much time he is willing to spend with us. He really cares for us in so many ways.
Dr. Leybovich's is an extraordinary physician. I suffer from lingering lower back and neck pain from years of sports and lifting. He's able to diagnosis the issue immediately and put together an optimal recovery program. Dr. Leybovich's treatments of acupuncture, laser therapy and adjustments allow me the flexibility to enjoy my lifestyle over the last 10 years. Furthermore, he always makes time to fit someone in. Thanks for all of the care!
I have known Dr. Alex for over 6 years. He is the only chiropractor that has relieved the pain in my back and neck by using pressure points. His hands should be insured by "Lloyds of London" because they are so valuable.
I have been a believer in Chiropractic Medicine since the days when it was practiced in the back rooms of chiropractor's homes. My parents were both patients during that period, and I observed how much it helped them. My father was a veteran who had suffered war wounds, and he received significant relief from the technique. Today's chiropractic methods are more advanced and the practitioners are well-versed in their art. Dr. Leybovich employs a diverse methodology to get to the root of a patient's problem, and he is extremely knowledgeable about the human body and how its systems can be repaired without resorting to narcotic pain medications. He is skilled in the art of acupuncture as well as chiropractic manipulation, and his office has a spinal decompression table. This alone has saved me from undergoing surgery for herniated discs I sustained in a painful fall. I would not hesitate to recommend Dr. Leybovich to anyone who is seeking an alternative to spinal surgery or to anyone who simply wants to get his/her life back from being in chronic pain. I also have TMJ problems and spinal stenosis, and Dr. Leybovich has helped to ameliorate the pain and dysfunction that accompany those conditions as well.
I came to see Dr. Alex on July 2016. I have a problem with my shoulder, hands, and legs. After listening to my problem, Dr. Alex went directly to the areas where my problem are. I am getting better, but yet I still have to continue seeing him for the treatment. Dr. Alex is a very well known acupuncture and chiropractic specialist who I can trust and highly recommend to anyone. Thank you very much for taking care of me!
I'm a Dallas Police Officer, shot 'in the line of duty'. I received a VERY SERIOUS injury attempting to apprehend a suspect on a Kidnapping incident in West Dallas.. This Kidnapping incident injury resulted in permanent partial paralysis to the right side of my body. Since starting with A-Care Chiropractic & Acupuncture I have seen immense recuperative improvement. With Dr. Leybovich's expert tutelage, his medical equipment and physical therapy, my life is SIGNIFICANTLY IMPROVED. I applaud Dr. Leybovich and his staff!
Dr. A is one bad mamma-jamma! Perhaps that term is being hijacked but he succeeds where others fail. No more pain, better posture and, believe it or not, no more allergies. Thank you Dr. Alex.
It is almost impossible to express in writing Dr. Leybovich's unique gifts along with my appreciation for the treatment I have received. I was a collegiate athlete and have always had a passion for running as well. For years, I have struggled with back issues and other related injuries and have seen many sports doctors and chiropractors. The treatment I received in the past does not come close to the results I have experienced with Dr. Leybovich. Not only did he stop the immediate pain that I felt, but also improved my overall physical and mental wellbeing. His individualized treatment for each patient, attention to detail, approach to the treatment, and his overall passion make him excel above any others I have seen. I appreciate his use of both western and eastern medicine along with his self-discipline that makes him so determined to find the most effective treatment for all his patients. I can honestly say that I feel very blessed to receive his services and I personally believe he is the best around. I cannot recommend him enough and I truly believe if you follow his recommendations for treatment your overall quality of life will improve tremendously, just as mine has. In addition to the treatment, I must mention something about the atmosphere of the office. It is warm, inviting and comforting. Judy is his right hand and I cannot say enough great things about her. They are the perfect team.