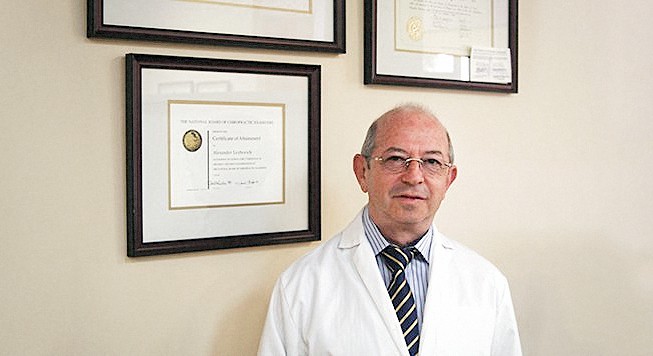 Dr. Alexander Leybovich
Dr. Alexander Leybovich is a licensed chiropractor and acupuncturist of over seventeen years serving the North Dallas area. Dr. Leybovich emigrated to the United States with his wife and two children from the former U.S.S.R in the late 80s. In the year 2000, he successfully graduated from Parker University in Dallas, and opened his practice Alexcare Chiropractic & Acupuncture in Richardson.
Rated by Yelp in the Top 10 Best Chiropractors for Richardson, TX, Dr. Leybovich is trained and offers treatment options ranging from acupuncture, cold laser therapy, spinal decompression, ultrasound, digital x-ray, traditional chiropractic manipulations, electric muscle stimulation (EMS), herbal medicine, holistic medicine, kinesiology, natural medicine, natural healing techniques, nutritional therapy, and vitamin therapy.
Those who visit Dr. Leybovich receive an individualized treatment plan uniquely designed to address their specific needs. We accept workman's comp, accident liens, most insurances, and even have flexible payment programs.If you want to start living every day to your full potential, call us at (972) 664-9089 or visit our Richardson location to schedule an appointment today.